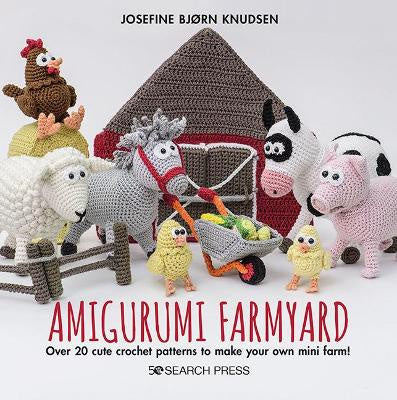 Book - Amigurumi Farmyard by Josefine Bjorn Knudsen
$20.00 NZD
Crochet everything you need to make your very own mini farm!
There are cute and quirky animals to make, including a friendly cow, a happy pony, a pig, a sheep and a naughty goat, plus a barn and fences, grass and food for the animals, a wheelbarrow, milk churns, hay bales and much more. All 26 projects are quick and easy to make, and for those who are just learning to crochet, all the materials and techniques are explained at the start of the book.
Replace the beads with stitched eyes and leave out the stiffening wire in the legs, and children will have as much fun playing with this woolly farmyard as you'll have making it!