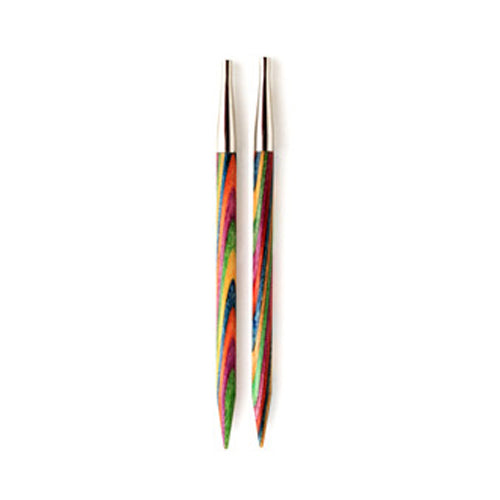 KnitPro Symfonie Interchangeable Circular Needle Tips 11.5cm
$15.20 NZD
These beautiful Symfonie Wood Interchangeable Needle Tips from KnitPro are ideal for anyone wishing to expand their range of KnitPro circular needles.
Lightweight, yet strong & durable.
Attractive Colour Combination/Pattern on wooden material.
 
Ideal for those knitting smaller items such as baby caps, small garments, necklines and the like.
The needles from KnitPro's Symfonie Wood range have a lustrous wood surface designed to provide more grasp to easily cope with slick yarns like alpaca, mohair, cashmere and silk.