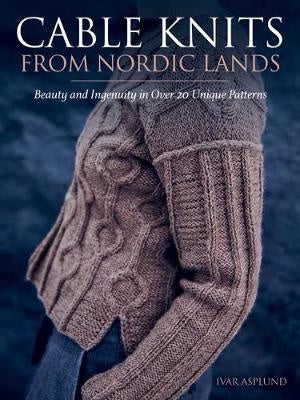 Book - Cable Knits from Nordic Lands by Ivar Asplund
$38.00 NZD
Cable knitting is easier than it looks - and it looks extraordinary! Brilliant patterns and quality yarns give great results and this fantastic collection from design king Ivar Asplund shows off the beauty, versatility and endless possibilities of cable knitting. With over 20 projects ranging from sweaters, cardigans, and ponchos to scarves, wrist warmers, and hats, for children and adults, there is something here to please everyone.
Novice cablers can work up something quickly with a single eye-catching cable edging, while seasoned knitters can test their skills on larger, more complex patterns with multiple interwoven cable designs.
With step-by-step instructions, a tutorial section that explains the principles of working and combining cables to achieve a variety of striking effects, and tips and tricks to help ease your way, it's a dream come true for any cable knitter.